Using a VPN for Esports: Boosting Your Gameplay and Protecting Your Privacy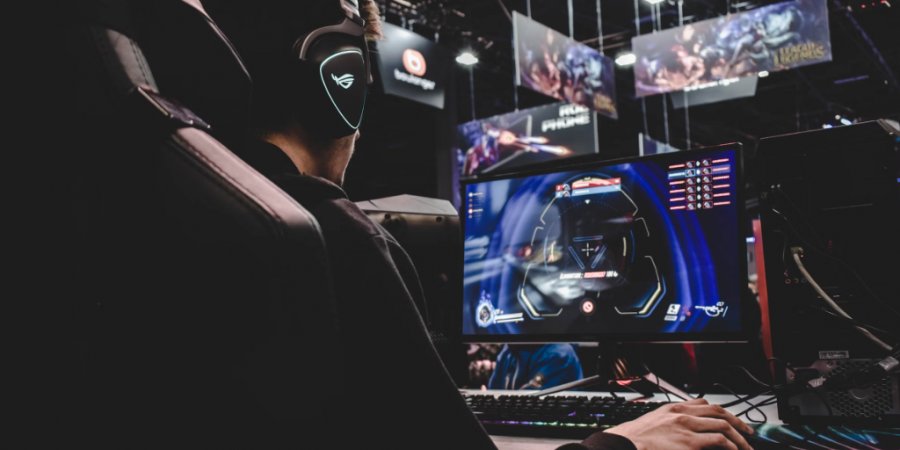 The world of esports has exploded in popularity in recent years. With more tournaments, leagues, teams and huge prize pools than ever before, esports is firmly cemented in the mainstream. As an esports player, you want to get the best performance and results possible from your internet connection. You also want to protect your privacy and identity online. Using a virtual private network (VPN) offers significant advantages for improving your esports gameplay and security.
How a VPN Can Reduce Latency in Esports
High latency (ping) can seriously hinder your competitiveness in multiplayer esports titles. Every millisecond counts when vying for victory against opponents. Latency is the delay between sending a data packet from your computer and receiving a response. The lower your latency, the faster the response times. Latency is measured in milliseconds (ms). Even small differences like 30ms vs 60ms can be felt during intense esports matches.
When data has to travel further physically between you and the game server, latency is higher. Using a VPN allows you to overcome this distance-induced latency. By connecting to a VPN server physically closer to the game server, the distance traveled is shorter. The VPN acts as a tunnel, with your data taking a more optimal route.
Reducing the physical distance isn't the only factor with a VPN helping lower latency. Internet service providers (ISPs) don't always provide the most efficient routing of your traffic. Connecting to a VPN transfers the routing to the VPN provider's dedicated connections. The VPN server you connect to is optimized for high-performance delivery of your traffic to game servers.
Selecting the Best VPN Locations for Esports
Choosing the right VPN location is crucial for gaining lower latency in your chosen esports title. You need to select VPN servers situated in geographic areas hosting the game servers or close to major network hubs connected to them.
For popular global esports like League of Legends, Overwatch, DOTA 2 and Counter-Strike: Global Offensive, VPN servers in key cities give you access to high-speed routes to game servers. Good locations include New York, Chicago, Dallas, Los Angeles, London, Paris, Amsterdam, Madrid, Warsaw, Vienna, Frankfurt, Stockholm, Oslo and Zurich among others.
For esports with more regional player bases like PUBG Mobile, specialty French or German servers may be preferable. When playing on Asian game servers, you'll want to connect to VPN servers in Tokyo, Seoul, Singapore or Hong Kong for example.
Having a VPN with a wide choice of server locations around the world gives you the flexibility to optimize for lowest latency. Testing out different locations is worthwhile to see which works best for the particular game and tournament realm you're playing on. As you compete in various events, being able to switch VPN countries to achieve the fastest connectivity can help elevate your game.
Improving Connection Stability During Esports Events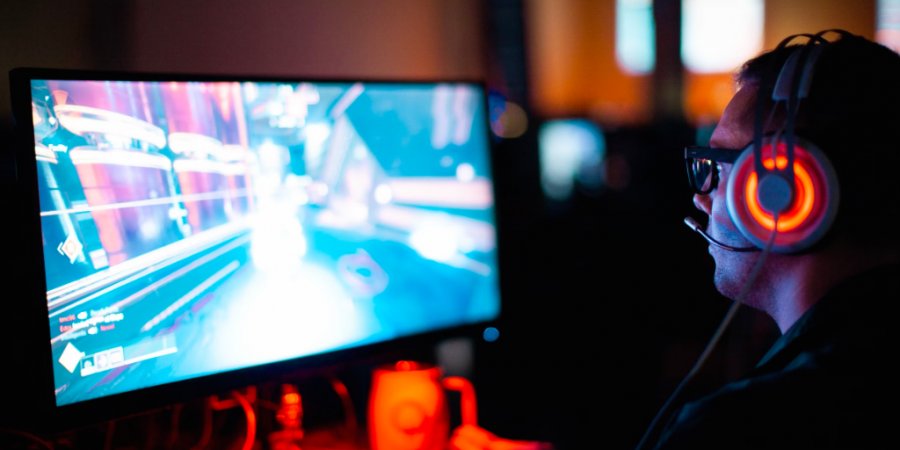 Unstable internet connections during competitive esports matches can completely throw off your performance. Temporary drops in speed, bandwidth constraints or lag spikes will hurt your responsiveness and gameplay. Using a VPN gives your connection enhanced stability and consistency:
Bypassing bandwidth throttling and deprioritization by your ISP during busy hours.
Avoiding network congestion which can randomly cause packet loss and lag.
Removing the impact of other users on your home network.
Strengthening security against DDoS attacks which could temporarily disrupt connectivity.
With a VPN, all your network traffic is funneled through an encrypted tunnel. This avoids much of the potential fluctuation in performance from your ISP's infrastructure handling the bare data. Connecting to a VPN server brings your traffic straight into the provider's high-capacity network built for speed and reliability.
A key benefit is tapping into the VPN's network of servers around the world. If one server location has an issue during your esports event, you can promptly switch to another viable VPN server. This redundancy keeps your connectivity running smoothly.
Enhancing Security for Safe Esports Gaming
Using a VPN provides vital security for protecting your identity and privacy as an esports gamer. Players face risks from hackers and cyber attacks seeking to compromise accounts, steal data or even swat locations. Identity theft in esports can enable harassment or compromise your personal safety.
A VPN's encryption secures all activity from your device throughout the network. Your IP address and DNS requests are hidden from third-parties. This prevents geo-tracking of your location and blocks spying on your network traffic. VPN encryption also defeats man-in-the-middle attacks, where hackers try to intercept your data in transit.
Gaming platforms themselves pose privacy risks with vast data gathering and personalized tracking of users. By tunneling your connection through an encrypted VPN, your online activities are shielded from the networks and platforms you use. This prevents them from profiling your gaming, browsing history and other digital footprint.
Advanced VPN services provide further security through features like an internet kill switch. This instantly cuts off internet access if the VPN connection drops, preventing exposure of your IP address. VPN providers focused on cybersecurity are optimal for keeping gamers fully protected.
What to Look for in a VPN for Esports Gaming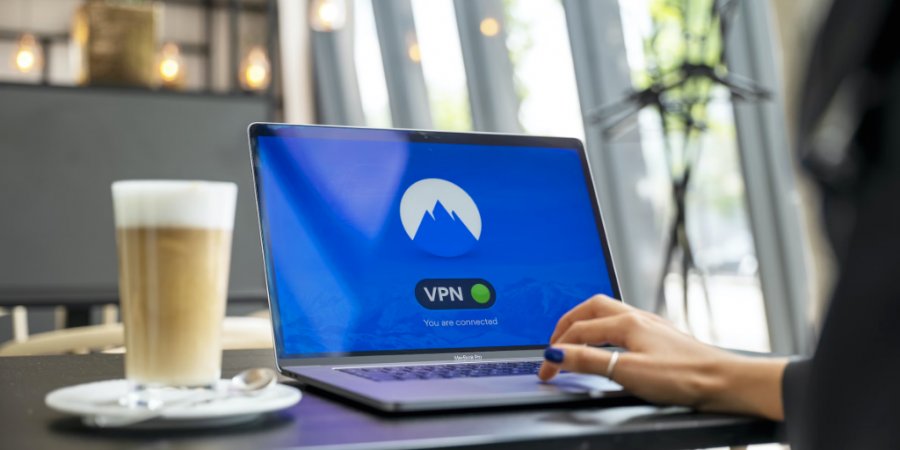 Not all VPN services are created equal when it comes to meeting the specialized needs of esports players. Certain factors make some VPNs far better suited for gaming usage:
High-Speed Servers Worldwide
Latency reduction requires VPN servers situated strategically around the world near key network hubs and esports infrastructure. High-capacity servers are needed to maintain fast speeds even under heavy load. Top providers have thousands of servers globally giving gamers many location options.
Advanced Routing and Prioritization
Optimizing routes between you, the VPN servers and game servers is key. Advanced VPNs actively monitor traffic and congestion to direct gaming data through the fastest pathways using the least latent hops between networks. Quality of service features help prioritize gaming traffic.
Apps and Protocols Optimized for Gaming
Choosing VPN software purpose-built for gaming ensures the best experience. Apps should allow easily switching server locations on the fly. Using VPN protocols like WireGuard further enhances speeds compared to standard OpenVPN connections.
Allowing Esports Clients and Traffic
Make sure your VPN provider fully supports gaming apps and services. Some restrict bandwidth intensive applications which can prevent esports clients and game traffic from functioning properly while connected.
Reliable Customer Support
A VPN provider with 24/7 live chat support is beneficial. If you experience any connectivity or speed issues, being able to promptly get help from technicians to troubleshoot and resolve problems is invaluable. This minimizes any downtime impeding your gameplay.
Money-Back Guarantee
You want the ability to test out a VPN risk-free with a lengthier money-back guarantee period. This allows you time to fully evaluate speeds, latency and reliability across different games, servers and events. Guarantees of 30 days or longer enable finding the best fit.
Putting a VPN to Work for Your Esports Performance
Using a virtual private network offers clear advantages for competitive esports gamers wanting the best connectivity and security. Following these tips will enable you to realize the benefits:
Research VPN providers extensively to find one meeting your performance and security needs. Check for fast speeds, low latency, reliable uptime and strong encryption.
Select a VPN service with servers located near key esports infrastructure to reduce distance-induced latency. Test different location options.
Use VPN apps and protocols designed for gaming to optimize the experience, speed and control.
Connect via VPN whenever practicing or competing in esports events to shield your privacy and prevent IP leaks.
Switch VPN server locations before matches based on the geographic region of each tournament realm for lowest ping.
Contact customer support if you experience lag, throttling or interruptions to promptly resolve connectivity problems affecting your gameplay.
With the right VPN provider configured optimally, you gain an edge in esports performance, stability and security - while also protecting your online identity. A high-quality VPN designed for gaming is a worthwhile investment to gain better pings and lag-free connections during matches, avoiding volatility from your own ISP. Using a VPN smooths out your internet experience, lets you bypass network bottlenecks and overloaded infrastructure, and enhances protection.
Here is the continuation of the draft blog post on using a VPN for esports:
Top VPN Recommendations for Esports Gaming
With so many VPN providers on the market, it can be difficult to decide which one will offer the best experience tailored for esports gaming. Based on extensive research and testing, these VPNs stand out for delivering exceptional performance, features and reliability well-suited to competitive gamers:
NordVPN
NordVPN has over 5200 servers in 60 countries, ensuring widespread geographic coverage near gaming infrastructure. Advanced features include Double VPN, Obfuscated Servers to bypass restrictions, and dedicated IPs for extra privacy. Fast speeds even under load make NordVPN ideal for esports.
ExpressVPN
With 3000+ servers in 94 nations, ExpressVPN provides low latency connections across the globe. Network lock protection prevents IP leaks. Split tunneling only routes game traffic through the VPN tunnel while allowing other browsing normally. ExpressVPN emphasizes speed and security.
VyprVPN
VyprVPN operates a high-speed global network including gaming server clusters optimized for lobbies and matches. The customizable apps have connection testing tools useful for identifying the fastest servers. VyprVPN consistently delivers lag-free gaming connectivity.
CyberGhost
Located in over 90 countries, CyberGhost's 7000+ servers have locations perfect for esports gaming. Dedicated streaming profiles automatically optimize networks routes for the lowest latency gaming traffic. CyberGhost also provides ad blocking for reduced interference.
Private Internet Access
PIA has servers in 78 countries, many situated strategically for esports. Port forwarding enables optimizing NAT for gaming devices. PIA's advanced encryption plus internet kill switch and split tunneling provides a very secure environment for esports gaming.
Conclusion
Using a high-quality gaming-optimized VPN provides measurable benefits for esports performance, consistency and security. When selecting a VPN, features like global servers close to game realms, gaming apps and protocols, dedicated support and flexible guarantees are ideal for testing out services and finding the one that best boosts your ping and speed. With the right VPN, esports competitors gain an edge in responsiveness and gameplay through more stable, private connectivity. The ability to circumvent ISP bottlenecks and quickly change server locations directly translates into reduced latency for competitive advantages in matches. A VPN designed for gaming is a worthy investment for any serious esports gamer.
---
More to Read:
comments powered by

Disqus